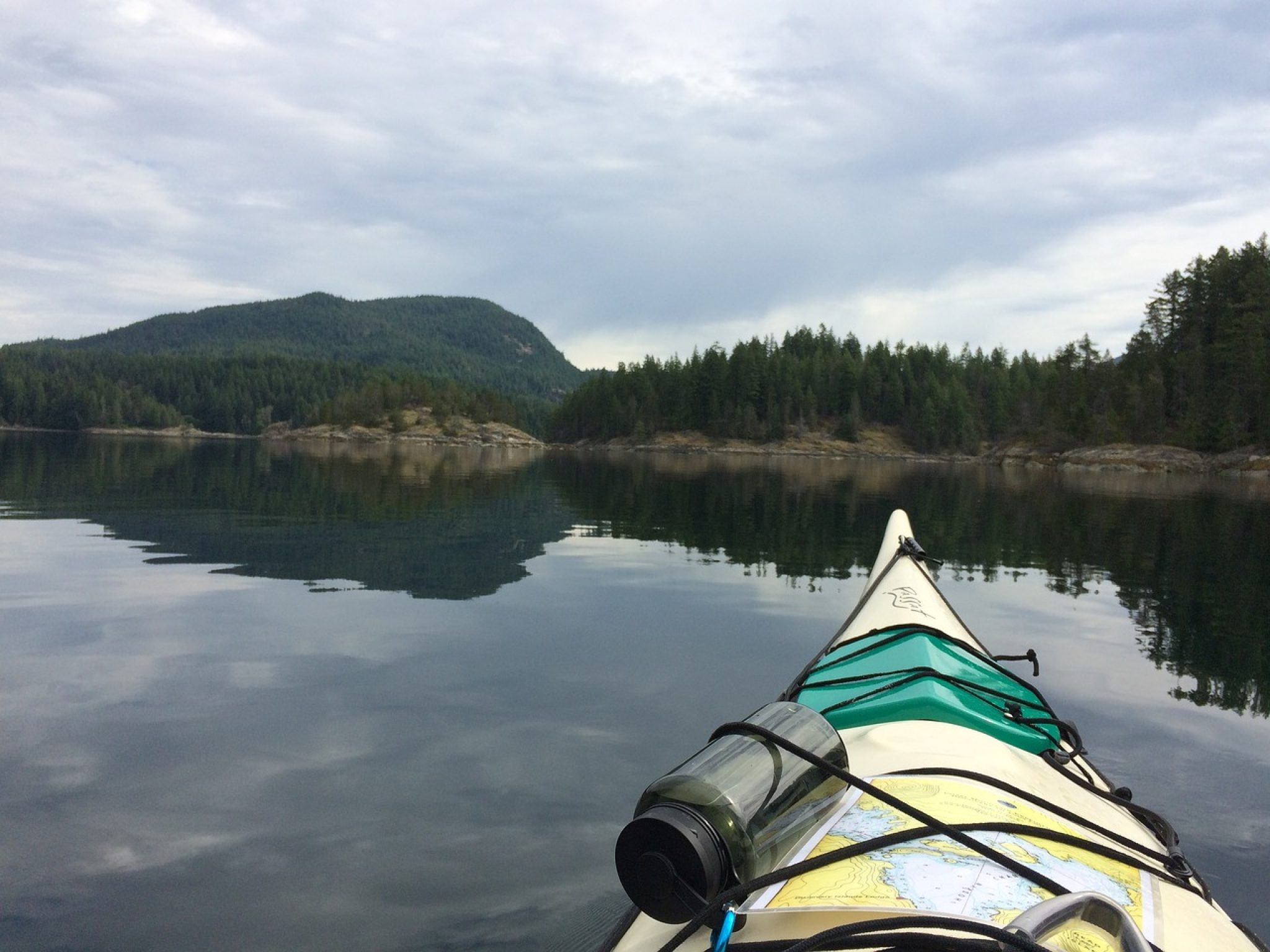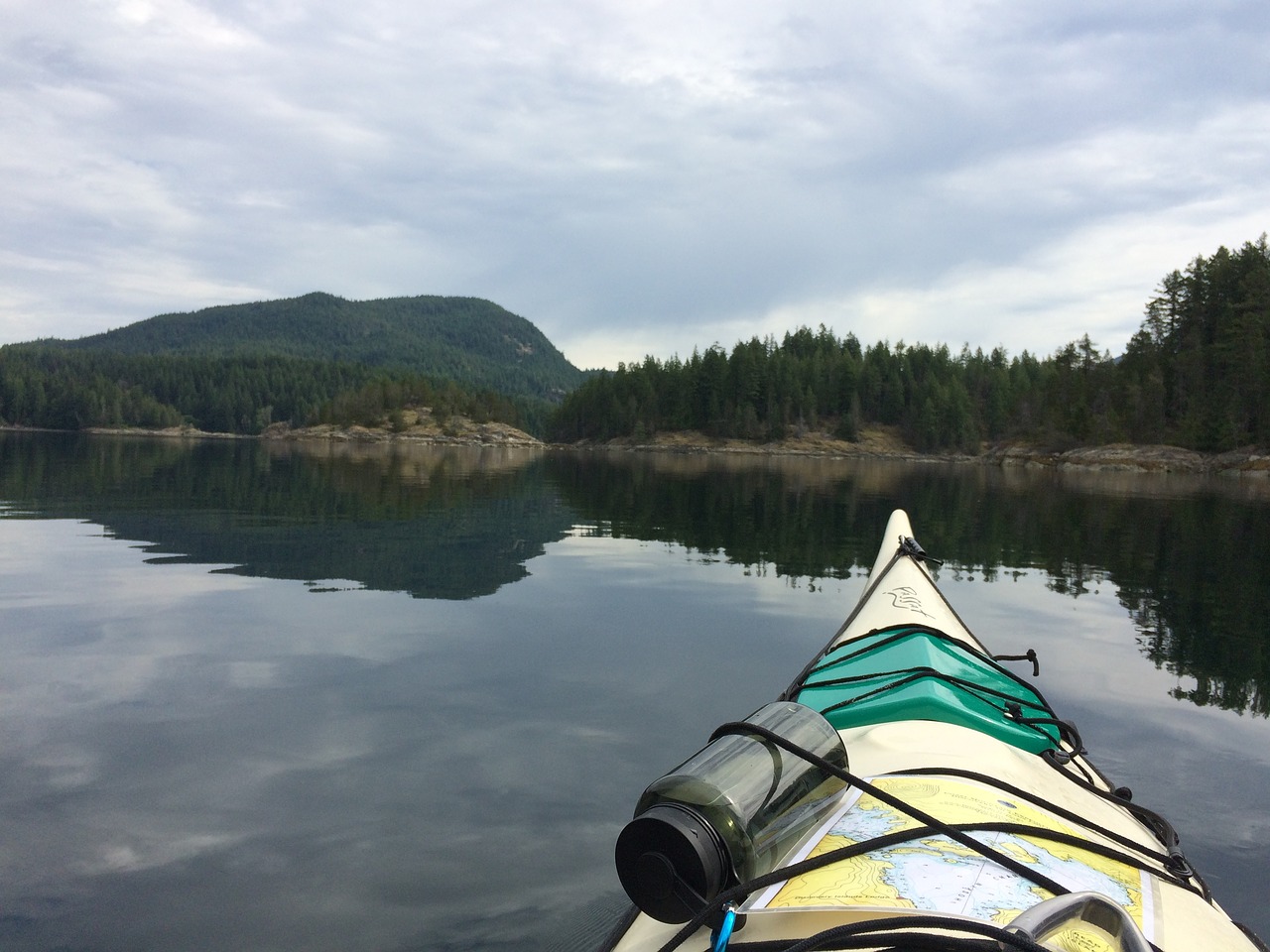 Alongside the kayak itself is a whole host of equipment and gear which helps us get out on the water safely. We're not looking at clothing here, that's covered in the next article, What to wear, but into those things which keep us safe and keep us moving around on the water.
This article looks at the essentials; those bits of gear that you can't go paddling without. We discuss whether you need the most expensive pieces and why you might want a specific piece of gear if you're thinking of pursuing certain avenues of paddling.
There's a lot of gear which is discipline specific, but here we're going to focus more on gear which spans kayaking more generally.
Paddles
This one might seem fairly obvious, and unless you're planning to use a pedal powered kayak, you're going to need to take a paddle with you.
Paddle choice is covered in greater depth in our Kayak paddle buying guide, but for now, let's look at some of the basics.
Paddles comprise two blades and a shaft which connects them. Kayak paddles can be made from a lot of different materials, but the shafts are usually metal, fibreglass or carbon, while the blades are often plastic, fibreglass or carbon. Wooden blades, other than the aforementioned Greenland paddles, are more confined to canoeing now.
Other than the fairly obvious price differences, there are pros and cons to each material which are covered in the paddle buying guide. Weight, strength and flexibility all come into play when selecting your paddle, as of course does cost. Whether you need a stiff, light paddle, or are better off with a sturdier, heavier paddle, is dependent on where you're going and what you're doing. In any case, you don't always have to have the top of the range, winged carbon paddle to get yourself around.
Paddles also come in multiple pieces; two, four, or even five piece splits. Two piece splits are probably the most popular in recreational kayaking. In the world of sea kayaking, these are often used as a spare paddle stowed on the deck lines (see Kayak anatomy).
Four piece splits are more common in white water kayaking, where space is at a premium. On remote rivers and multi day trips, it's important to have a quality spare paddle with you, in case of breakages.
These split paddles are also useful for anyone with limited space, and are popular with those who use inflatable kayaks (see Inflatable kayak buying guide).
We'll cover a bit more about how paddles work later in the series, Basic Paddlestrokes.
Personal Floatation Device (PFD)
Arguably the most important piece of gear you'll ever wear on the water, your PFD is designed to keep you afloat. These are also known as buoyancy aids and we cover them in detail in our PFD buying guide.
PFDs vary by discipline, with some areas of kayaking requiring particular features, such as pockets and hydration bladder pockets on high end sea kayaking PFDs, or fishing vest-esque pockets on a fishing PFD. Like the kayaks themselves, these aren't imperative for each discipline, but make your kayaking experience much more comfortable.
PFDs also vary by fit as well as features. Female specific PFDs are cut differently to the more generalised ones, while a variety of shapes and foam positioning gives you the option of freedom, security and ventilation, depending on your chosen environment.
As with a lot of kayaking gear, discipline specific PFDs tend to be higher end and come with a corresponding price tag. However, so long as your PFD meets the specifications for the United States Coast Guard to classify it as a type 3 or type 5 PFD, you're good to go.
PFDs are highly susceptible to UV damage and should be stored properly, a subject covered later in the series in Care, maintenance and storage.
Helmet
Despite what some people would have you believe, helmets aren't a necessity for every type of kayaking. In fact, there's few that require them. If you're paddling in deep water and away from rocks, you can generally rest assured that if you do capsize, you're unlikely to hit your head off anything.
There are environments where helmets are a must, as well as places where having one with you and having the option to wear it is a good idea. See our Helmet buying guide.
Helmets are essential in white water kayaking and surf kayaking. If you capsize in either of these environments you're at risk of washing against rocks or underwater obstacles and a helmet is needed to protect your head.
Sea kayaking and touring kayaking usually don't require helmets, however there are situations where it's worthwhile having them with you. If you're planning on playing around rock hopping in the swells in a sea kayak, or touring down a fast flowing, gravel bedded river, it's worthwhile having a helmet you can pop on for the "what if" moment.
Again, helmets come with a variety of price tags. You can get helmets with thick foam padding and ear flaps to keep you warm in winter, some have peaks for summer or style, others are much more ventilated for those who are paddling hard and can't afford to overheat. There are basic, cheaper helmets, and expensive robust helmets for gnarly white water.
If you're an occasional helmet wearer, you might err towards the more ventilated, cheaper, lightweight range which can sit comfortably stored under some bungee for most of your day, popping it on your head when you need it.
However if you're likely to be wearing it all the time, you might want something more adjustable, robust and padded. It's also worth thinking about the weather! Do you need to keep the sun out of your eyes? Is it likely to be extremely cold and windy where you're paddling?
Helmets are well worth trying on before you commit. Just because it looks good and the sizing says it should fit, doesn't mean it will be the most comfortable option. Different brands have different fits and padding, and sometimes they just don't quite sit right on your head.
Spray Skirt
Also known as a spray deck, your skirt sits around the cockpit of your kayak and prevents water from coming in as waves crash over your boat, or if you capsize. A spray skirt allows you to roll your kayak, remaining in the boat as you come back upright rather than swimming out. 
These skirts have a tubular section which sits around your waist/stomach region. Sewn to the base of this tube is a cockpit-shaped section with bungee round the edge, which sits under the cockpit rim and secures the deck in place. It's important that your spray skirt has a handle and that it is always outside the deck, rather than tucked in.
This is your release system; your lifeline to oxygen if you can't roll your boat.
These skirts are only used on closed cockpit kayaks, and even then they are optional in some environments. Recreational paddlers often choose not to use them. If you're paddling around on flat water you're unlikely to take on too much water and many recreational paddlers prefer to forego the feeling of confinement.
However, once you get into rougher water your skirt becomes an important piece of gear. They also go a long way to keeping your lower half warm if you're paddling in cold places, trapping heat within the boat rather than allowing it to escape through the cockpit.
Fortunately for us, gear has come a long way since the origins of kayaking and we no longer have to dry out animal guts and sew them into a tube onto our waists. Modern spray skirts tend to be made of either neoprene, the same material as wetsuits, or nylon, much tauter and often cheaper.
Some skirts comprise the both materials, with nylon waist tubes which are more comfortable over longer periods of time, and neoprene cockpit covers, which are warmer and generally keep the water out more effectively.
Spray skirts come in different sizes, depending on your cockpit size, so remember to make sure you buy the right size if you're thinking of going down the route of wearing a spray skirt.
If you've never worn one before, it can be worth practising releasing it before you go too far on the water. Capsize, lean forward and run your hands alongside the cockpit rim until you find the handle at the front, then pull it to release your spray deck and swim out of the kayak.
Remember to always check that you have the handle outside the cockpit.
Buckets, barrels, boxes and bags
Keeping things dry and stowed away is imperative when you're out on the water, especially those important items like keys, phones and wallets. We may also have spare clothing, overnight gear, food or sport-specific items with us on the water which we cannot afford to have getting wet.
Dry bags vary in strength and waterproof-ness, from the thick, vinyl type bags which can be submerged and soaked and will stay dry, while thinner bags are more suited to keeping off a bit of rain or spray, but will let through water if fully submerged. 
Barrels are more popular in the world of canoeing, but can be used with sit-on-top kayaks effectively to keep our gear sealed. These have a clip which secures the lid and prevents the ingress of water. 
Buckets. These aren't waterproof, obviously. They tend to have a gaping hole in the top, as a bucket does. However, they can be enormously useful for storing things on the water and securing them in place. They also mean you don't have bits of gear sloshing around the sodden floor of your sit-on kayak.
Boxes are popular with certain sports and fishing kayaks often have specific areas of tackle boxes to be secured in place, allowing you access without inhibiting your paddling ability.