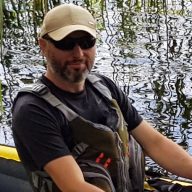 ALEX BUCHNEV
Alex is crazy about kayaking, fishing, and all things outdoors, so he started this website. When he's not out there in the wild, he's probably typing away at his laptop or trying to be the best father for his two lovely daughters.
If you have any business-related questions, feel free to contact Alex at [email protected]
---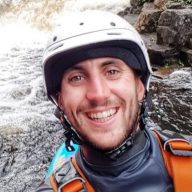 TOM "MOOSE" KILPATRICK
Moose started his paddling life on the ponds and rivers in the South-East of England. He has slowly worked his way north and has spent the last few years working his way through all things Scottish. A very experienced and knowledgeable coach and guide across Scotland and the rest of the UK, he spent a summer in Norway and a month in Nepal. He is also a cofounder of PaddleMore.co.uk.
---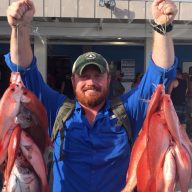 DONNY KARR
Donny is a writer from Carrollton, Georgia. His work has been published in magazines, newspapers, and many websites. As an avid outdoorsman, Donny enjoys writing about his adventures afield and on the water. He is a contributing writer for Georgia Outdoor News, and is co-founder of Man Can Outdoors. Donny is also a columnist for 1788 Sports, and co-founder of College Nation Tailgate Time where he covers college football.
---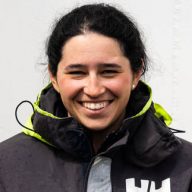 GABY PILSON
Gaby is a professional outdoor educator and climbing instructor with years of experience delivering high-quality outdoor experiences. A world traveler and life-long learner, Gaby is always out looking for the next great adventure.
As a writer, Gaby specializes in creating engaging content about the outdoors, travel, education, history, finance, philosophy, and literature. She is also an accomplished copy editor, copy writer, and resume writer dedicated to bringing your ideas to life. She can be found on gabypilson.com
---
PaddlingSpace.com does not (yet) sell kayaks or paddling equipment. We review products to help you choose the best gear and find retailers with the best deals.
By using our affiliate links, you help us earn a small commission from your purchases (at no extra cost to you) and support the website. Thank you!
If you have any questions or suggestions about the website, please contact us at [email protected]