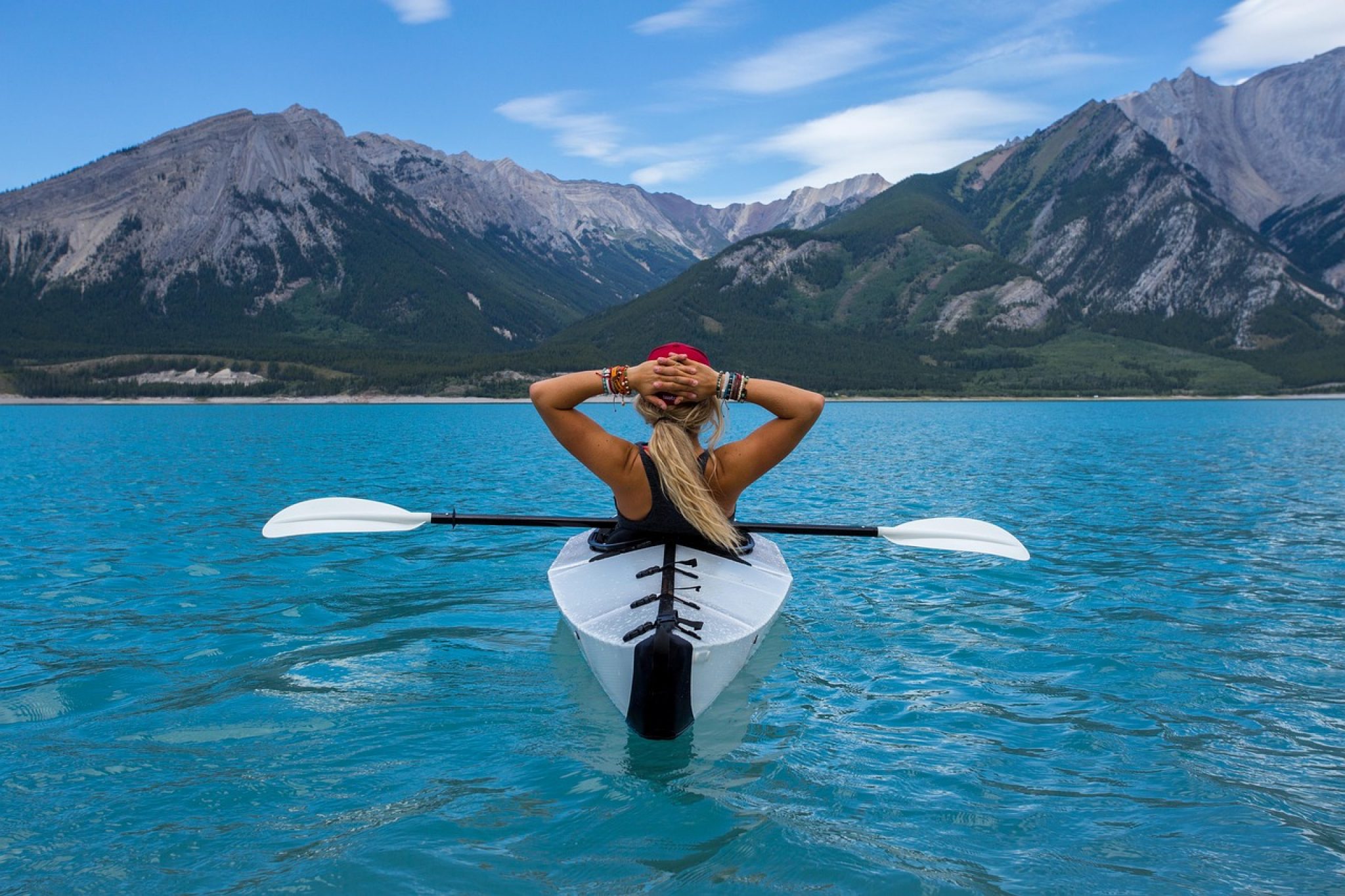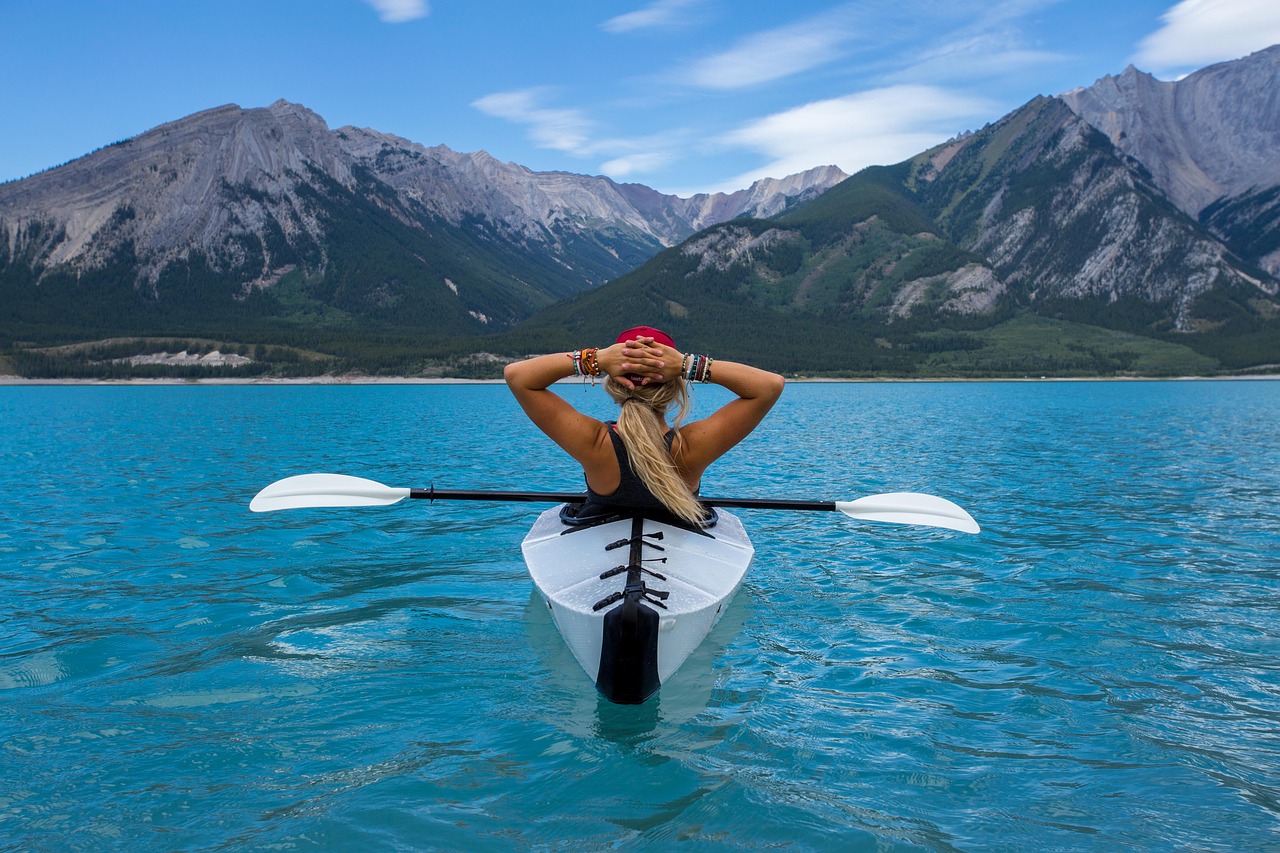 So you want to start kayaking? Great decision.
Maybe you've got a friend who spends their weekends on the water, and the rest of their time telling you how great it is to be on the water; they're right, by the way. Perhaps you've been watching videos online and been inspired to visit some of the incredible places only reachable on the water. Or you might just want to take up a new sport and fancy getting your feet wet.
Whatever your reasons for taking up kayaking, we're with you!
But looking around, there's loads of different options for getting on the water, and all this terminology that people are using that doesn't make any sense.
What on earth is a drain bung, and why would I want a drain in my kayak?
Why do all these boats look so different and how would I even go about paddling one?
There might be loads of these questions spinning round and round in your head every time you think about kayaking, and that's okay. There are probably an equal number of things that you need to know that you hadn't even considered before, like how do you look after a kayak? What do you wear to go kayaking? How do you get it to the water?
To answer some of these and to help you get your kayaking career off to a flying start, we've put together a series of short articles with bite size pieces of information.
These ten articles will help you get started in the world of paddlesports, and give you an understanding of some technical jargon, safety and some top tips and handy hints to ease you into a new sport. We were all beginners once, and know how much easier it is to have a bit of knowledge before starting a new sport.

Here's what's to come.
Kayak Anatomy
What is it that makes a kayak a kayak? And why do they all look so different?
In this article, we explore all the different parts of the boat, and look at the differences between a sit-on-top kayak and a closed cockpit kayak, as well as what edges and chines are, and how you might be able to store your kit on the go.
Once you understand all the parts of a kayak, you'll find yourself looking for them when you go out to a kayak shop or on the water, and you'll be able to compare different boats against each other.
Kayak Disciplines
Before we start to look too in depth at kayaking, it's worth taking a moment to understand all the different possibilities in a boat. Deciding early on whether your aspirations are purely recreational, or if you want to become skilled at kayak fishing, long journeys on the sea and raging river rapids, will help you pick your boat, kit and the techniques you focus on further down the line.
Of course, you can change these goals and many kayakers move between the disciplines as they progress, or just as the moment takes them, but knowing the disciplines and understanding each of their nuances and the type of boat you might want for them is essential to understand why kit, boats, safety and paddle strokes vary so much.
For each discipline, we'll look at the sort of boat characteristics we might want, and we'll use a lot of the terminology we looked at in article one, Kayak Anatomy.
Gear 101
You've got the boat design and the lingo nailed, but there's other bits of kit you'll need if you're going to take to the water.
As with the boats themselves, kayaking gear comes in 101 different colours and styles. Some of these are discipline specific, while some are more of a personal decision. Gear 101 will explain the many varieties of kit, their function, their fit and their performance, as well as answering questions like "do I need the top of the range kit to go on the water?"
What to Wear While Kayaking
While Gear 101 will tell you all about the technical essentials you need to go kayaking, this article looks at our personal kit. We'll have a look at technical outer layers and answer questions like the age old 'drysuit or wetsuit' conundrum, as well as different styles of cags and trousers.
We'll also explore layering and the clothes you wear under, or instead of, the technical layers while on the water.
What to wear will also look at those additional extras that can help us stay warm on the water and explain what on earth pogies are, and why they're so much better than gloves.
Transporting Your Kayak
You've got your boat, you've got your kit, you're even wearing the right clothes, but standing at home on your driveway with all of that stuff isn't going to get you out paddling.
How do you get your boat from your house to the water? For some people, it's easy! I live just down the road from my closest bit of water and can pick the boat up and walk to it, but eventually I'll probably want to go a bit further afield. For some people, they have no choice but to drive for over an hour to get a bit of kayaking.
This article will explore the many ways we have for transporting our kayaks, including tying them down and also how we get our boats to and from the car; often car parks are a fair way from the water.
Packing Your Kayak
You've finally made it to the water. You throw your kit on and hop in your boat and away you go. The first wave hits you and your shiny new dry bags fall over the side of the boat and get washed back up the beach, while your phone is now soaking wet and your keys have gone overboard.
Not the ideal start to things. But worry not. Once you've regathered your belongings, and got a new key cut, you can have a read of this article and learn all about stowing kit; why you might want to tie stuff down, why you might not, and how to balance our boats to maximise performance.
Launching and Landing
This bit seems like it should be the easy bit, and perhaps it is for a lot of people, in a lot of boats, in a lot of environments. But that said, there's equal environments, boats and people that make this a difficult task, and even one of the three can turn launching and landing from a thoughtless task into an epic mess.
Have you thought about the tide? Waves? Wind? The shape of your keel line? How all your kit is stowed? Is your rudder up? No? This might be hard work then.
Basic Paddle Strokes
We've finally got on the water. Our kit is stowed correctly and we've managed a textbook launch. How do we go about moving our boat around now we're out here?
This article will explore some paddling basics, as well as how we hold our paddle and a few tips and tricks that will help you get moving.
Kayak Safety
It's important to keep yourself safe on the water and try to avoid getting into any situations beyond your control. This article not only looks at how we set ourselves up for success, but how we deal with some minor situations and keep ourselves, and other people, safe while kayaking.
Care, Maintenance and Storage
You've spent all that money and gone to all the effort of getting yourself a kayak and all the kit to go on the water and now you want to make sure you can keep kayaking for a long time.
In the final article of this series, we discuss how to store your kayak and your kit to give it the longest possible lifespan, as well as repair options if your kit does suffer damage.
We also look at how to maintain the most important element of kayaking; the paddler. Keeping yourself fit and healthy is important to keep kayaking for as long as possible, and you're susceptible to deteriorating much quicker than a kayak if you're not careful.